Take the test at Pentagram and find out.
A very friendly, old man will guide you through the test, before uttering his final, well considered judgement. Eventhough you don't get to see his face, the man will talk to you, so you'll need speakers for this test. Although, I'm not sure, is he using sign language as well or just waving about?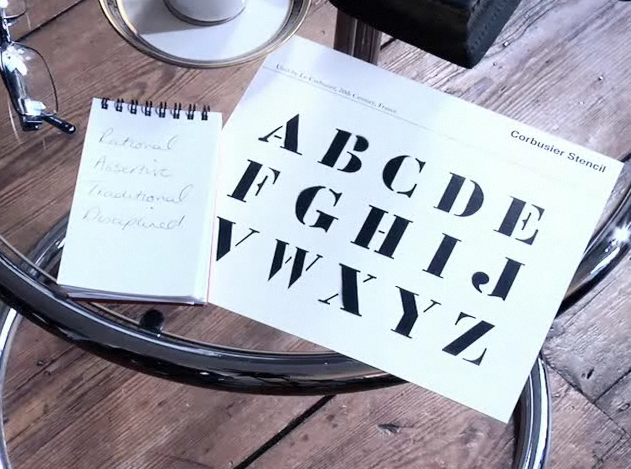 My type appears to be Corbusier Stencil.
A typeface adapted from a early 20th century zinc stencil set. Published on Lineto, the font is part of the «Corbusier» family offering three different versions of the stencil: Regular, Condensed and Oldface. This oldface version also features a number of custom ligatures for certain character combinations. A set of facts and trivia have been collected around this popular stencil type and the architect. (A to Z Le Corbusier)