My sneaker iphone wallpapers on Poolga!
out of the closet and into your (non-smelly) phone…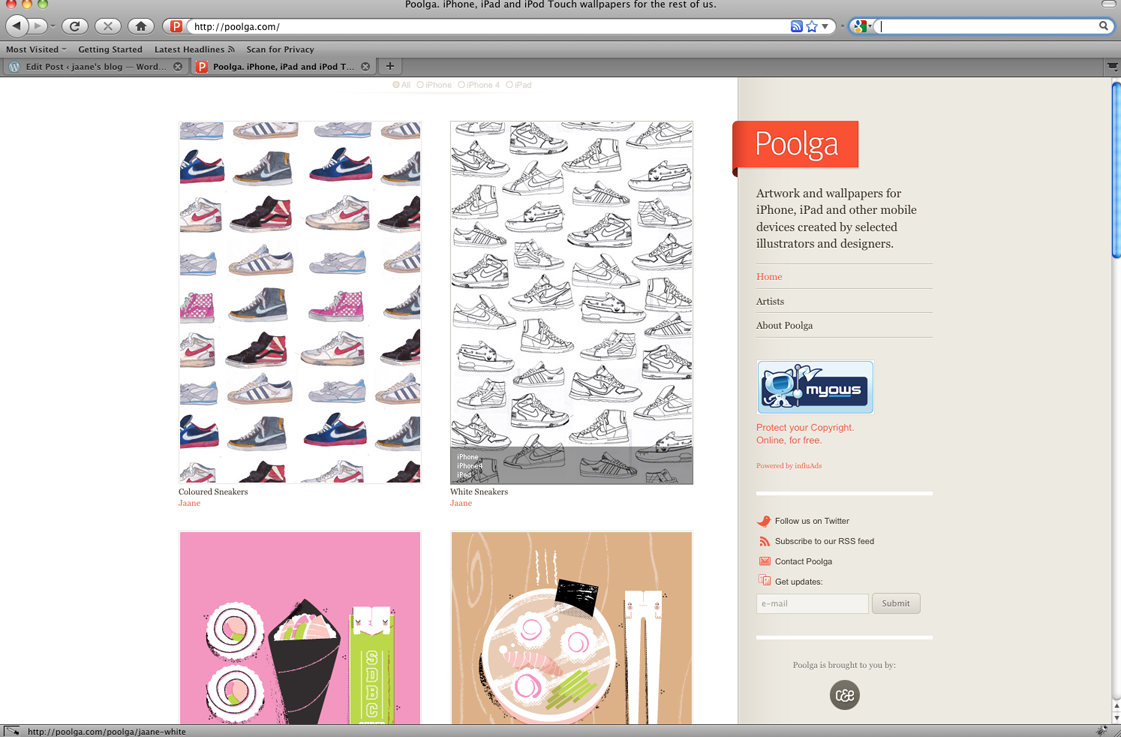 Poolga publishes artwork and wallpapers for iPhone, iPad and other mobile devices created by selected illustrators and designers.
It's a site worth visiting for their very varied collection of illustrated iphone wallpapers.
I'm very proud to say that they recently accepted my sneaker pattern design.
So if you're interested in having the coloured or black and white version of my sneaker pattern on your iphone, they are available for download on www.poolga.com.
I very much appreciated their comment on my post on shoes:
From Jaane's blog: "Sneakers. Such nice pieces of design. And yet, most of the time they are locked away in a dark and smelly closet…" – So she started painting them and now they're out of the closet and into our (non-smelly) phones.