At first I found it hard getting the creative juices flowing during the first few weeks of quarantine. But now that I'm able to enjoy some days of Easter holidays, I have finally found the time to start a project that's been on my 'to draw list' for ages… decorating skateboards.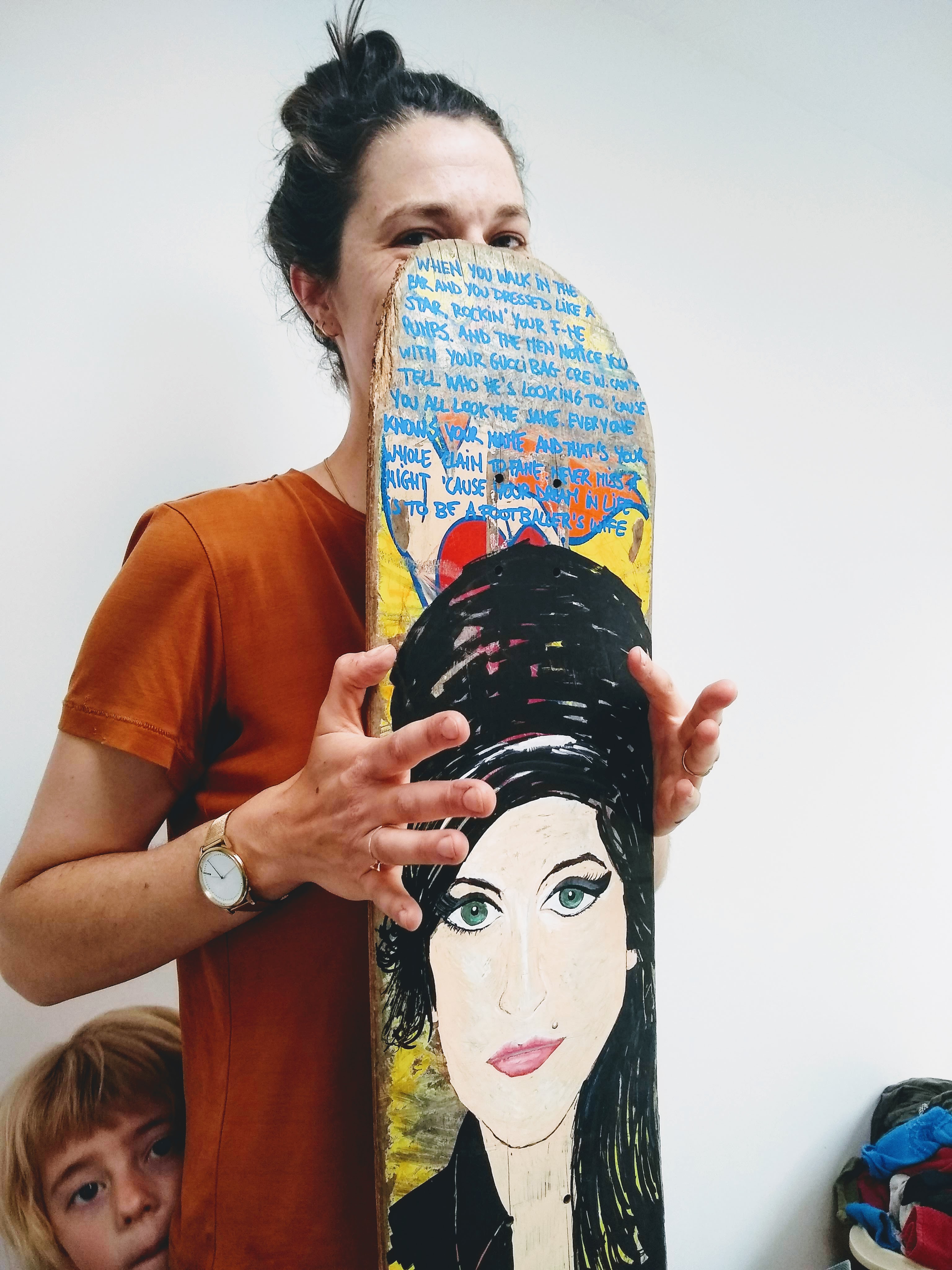 It was the death of Bill Withers that has got me started. I used my Posca markers but I only had a white and black one available, so I'm not quite satisfied with the white-looking version of Bill. The day after I drew E, using the skateboard background as skintone. A few days later I decided to draw Amy Winehouse (someone pointed out to me that I always draw men and I don't know why but I guess there is some truth to it, so I had to prove him wrong :-). In the meantime some extra Posca markers have arrived but skintonewise I had to make do with a white one and one light orange, but I discovered that you can also add water and work with a pencil on the Posca 'paint'.
Here's my favourite Amy song (that I partially wrote on the skateboard)
I hope everyone is safe and sane out there and I truly hope everyone has got someone to lean on.
rip Bill Withers.